Your donation is needed to keep Begin Again Farms going.
You can help in a number of ways.
Volunteer: You can volunteer your time to help feed horses or do other tasks around the farm.
Sponsor: You can sponsor a horse that is retired at the farm and not up for adoption due to health problems. Sponsorship entails financially supporting a horse that is not available for adoption. Many of our horses are in need of special care and are not fit for riding due to their age or infirmary. They are kept at our facility and cared for by our volunteers. These animals need your help to avoid being put down before their time.
Click here for printable form.
Adoption: You can adopt our rehabilitated horses for a tax-deductible donation.
Click on this link for more information on adopting a horse from Begin Again Equine Shelter.
Supplies: You can donate supplies such as feed, tack, fence timbers or other items for use at the farm.
View our wish list.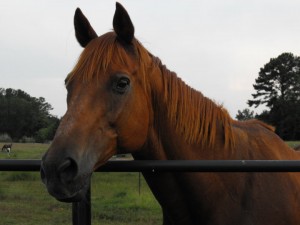 Cash: Your tax-deductible cash donation will go towards food, medicine, shoes and rent for the farm and other necessary expenses. (The "Geriatric" Crowd: Retirees in need of support)
Click here for printable form.